Winter is coming. And I'm not talking about Game of Thrones.
Every year, marketers and brands alike face the impending chaos that is the holiday season. And it's already upon us.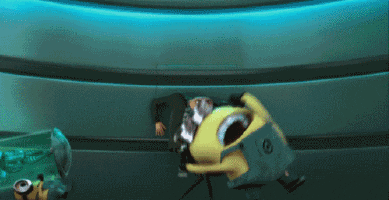 There's a huge amount of pressure to connect with your audience this time of year, when they're at their computers with their wallets already open and their credit card numbers half-memorized. People are ready to spend because they're looking for the perfect gifts for themselves and their families.
Now it's up to you to make sure they notice your products and services.
There are lot of marketing platforms that you'll need to take into account including PPC campaigns and email marketing. This makes it hard to keep up with your organic social media marketing. However, some of your holiday success hinges on social media because it's the place people go to when they're looking for awesome gift ideas. That's why you have to prepare your social media for the holidays now.
Let's take a look at the 6 things you should do right away for holiday marketing prep on your social media accounts.
1. Get Your Social Calendar Ready Now
It's almost December. Social media calendars and scheduling tools are essential for this time of year. You've got more on your plate than usual and it's difficult to keep up with it all. When that happens, social media is one of the first things to go…
You can't afford to let this happen.
To fight back, create a fully-developed social media marketing calendar and plug posts into that calendar right away. You want every single post to be scheduled to go live at peak posting times for optimal traction and so that you don't have to manually do it yourself.
When creating your social calendar, be mindful of planning sales and promotions. Your campaigns will be strongest if you intentionally coordinate them well across multiple platforms. This includes featuring products on Stories and in-feed posts and showcasing them in different ways.
Want to leave room to adjust your strategy as the season goes on? That's ok. Map out the big important posts you know you'll want to go live and add the others later.
You can add more generic holiday content in your queue under a "holiday" category and then place time slots when you'd like this content to go live. This will keep your calendar full with less management on your part.
2. Get Your Ads Approved Ahead of Time
If you want to run social media ads to increase sales by both targeting cold traffic and running retargeting campaigns, one of the best moves you can make is to get your ad campaigns approved ahead of time. Create them today and submit them for approval.
You can schedule start and end dates for each ad campaign you create on most platforms, including Facebook and Instagram Ads, Promoted Pins, LinkedIn Ads, and Twitter Ads. Your campaigns won't go live until the designated dates as long as you…